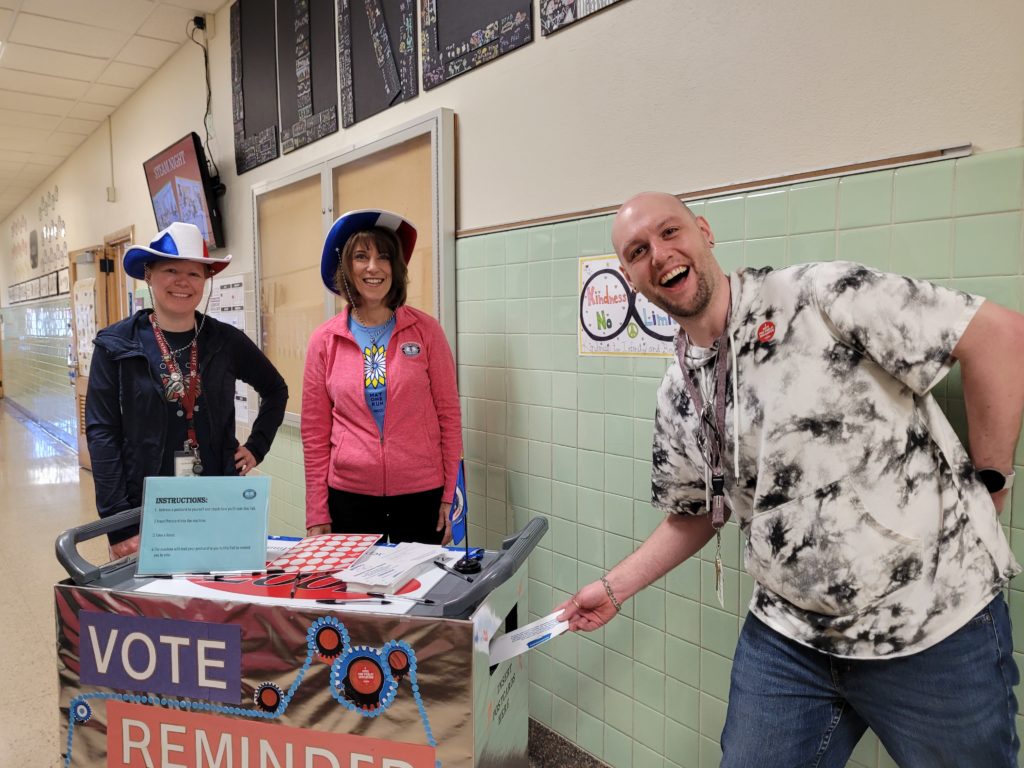 Smaller class sizes. More mental health resources. Better pay.
YOU can help win generational change for our students and our profession by volunteering to help get-out-the-vote in your building this fall as a Worksite Action Leader!
Worksite Action Leader sign-up form
"*" indicates required fields
Requirements/job description:
Attend a virtual 60-minute Worksite Action Leader training.
Host non-partisan voter engagement activities in your building sometime before Election Day. (One activity in September, one activity in October/November).
Share non-partisan voter education materials about the candidates with members in your building.
Conduct one-on-one conversations with targeted voters in your building.
Stay in contact with your local union's GOTV leader and your assigned political organizer.