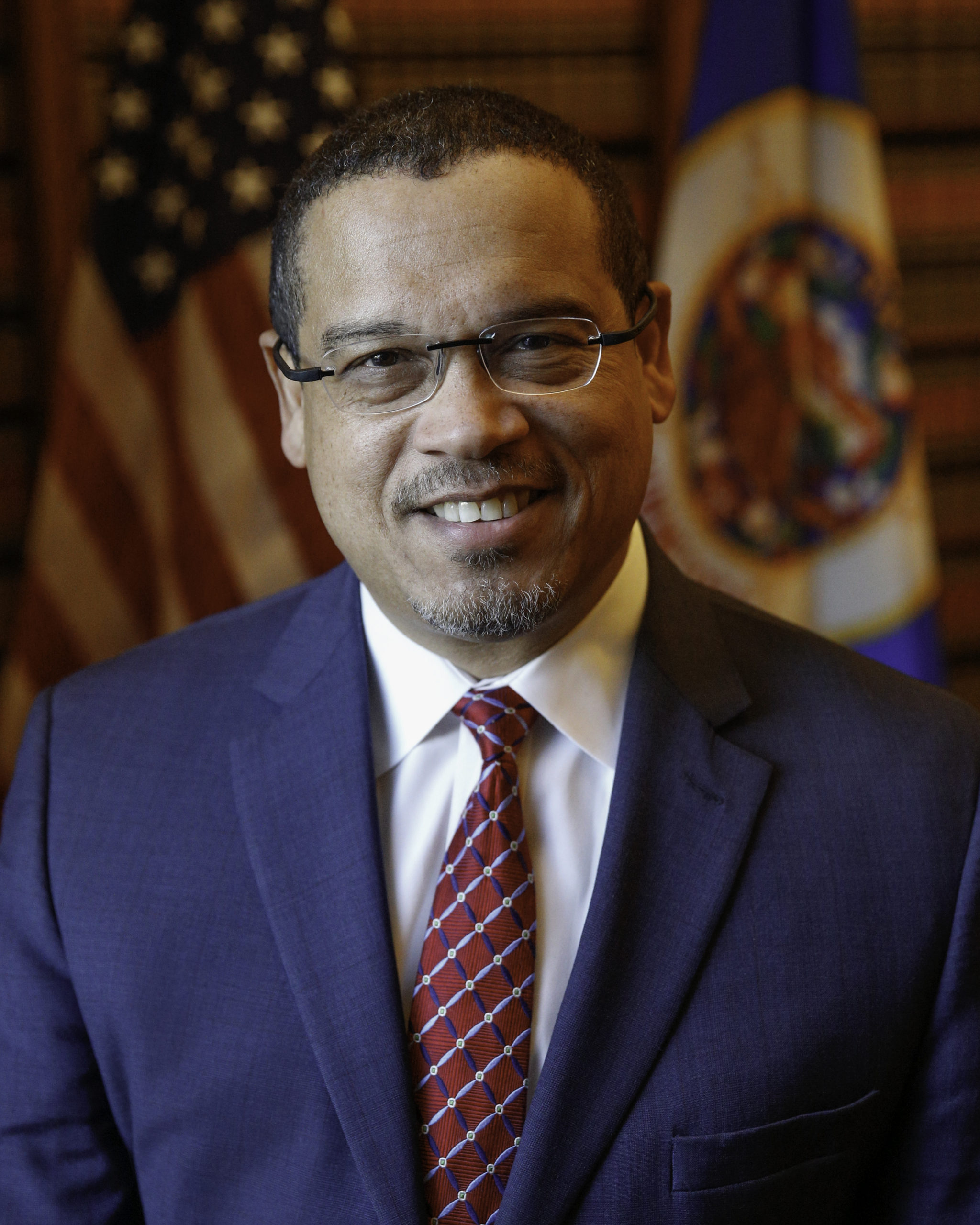 Keith Ellison - ENDORSED
A former Congressman, Keith Ellison has served Minnesotans as attorney general since being sworn in to his first term in 2019.
As in 2018, all candidates for state constitutional offices had to complete a questionnaire, created by educators, and participate in a forum with Education Minnesota members to be considered for our endorsement.
Republican candidates did not complete a questionnaire
In his questionnaire, Ellison reiterated his commitment to protecting the collective bargaining rights of educators and other union workers in Minnesota.
"I will always stand up for the principle that employers and unions have the right to set up exclusive-representation agreements, which guarantees strong unions and good wages and benefits for employees," he said.
"Minnesota has been well-served by its constitutional officers and they deserve reelection," said Denise Specht, president of the Education Minnesota. "With their experience and values, they will continue to hold accountable the most powerful corporations in the nation – including price-gouging pharmaceutical companies and the billionaires who profited from the opioid epidemic, to defend democratic elections from the conspirators in the Big Lie, and to report an honest accounting of how the public's money is spent." 
Here's why educators should care:
The office of attorney general protects us from scammers and frauds. It defends the laws of our state. Those laws include the anti-discrimination and anti-bullying laws many members of Education Minnesota worked hard to pass. They also include the laws that grant due-process protections, like tenure, to Minnesota teachers and the laws that allow our union to operate. All these laws are under attack and need a committed, effective protector in the attorney general's office.