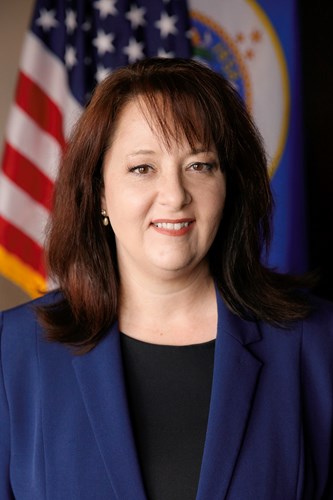 A former educator, Julie Blaha has served as state auditor since being sworn in for her first term in 2019.
As in 2018, all candidates for state constitutional offices had to complete a questionnaire, created by educators, and participate in a forum with Education Minnesota members to be considered for our endorsement.
Ryan Wilson did not complete a questionnaire
In her questionnaire, Blaha reiterated her strong support of public schools and vowed to increase oversight of school finance at the local and state levels.
"Increased transparency helps community members understand their education institutions in a way that can lead to new ideas and solutions to support students," she said.
"Minnesota has been well-served by its constitutional officers and they deserve reelection," said Denise Specht, president of the Education Minnesota. "With their experience and values, they will continue to hold accountable the most powerful corporations in the nation – including price-gouging pharmaceutical companies and the billionaires who profited from the opioid epidemic, to defend democratic elections from the conspirators in the Big Lie, and to report an honest accounting of how the public's money is spent." 
Here's why educators should care:
One of the most important duties of the auditor's office is to make sure local governments, including schools, are spending our tax money correctly.
We want the public to trust in the integrity of government, both cities and schools. The auditor's office helps ensure that.