How to vote in the House District 52B special election

Vote Bianca Virnig for House District 52B!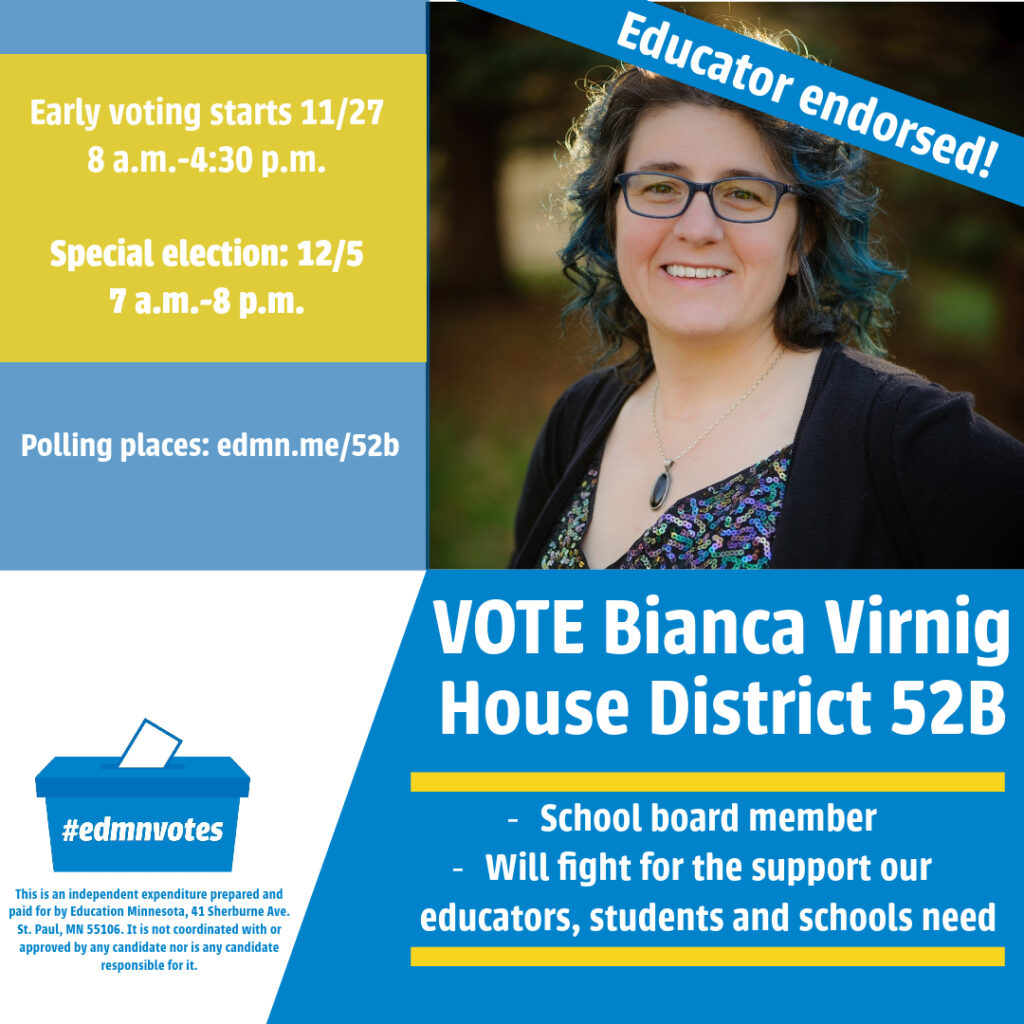 Education Minnesota has endorsed Bianca Virnig in the Dec. 5 special election for House District 52B.
Bianca is a member of her local PTO and the Rosemount-Apple Valley-Eagan school board. She also serves as Director of Health and Safety at BrightWorks and is an alumna of the Humphrey Policy Fellow program. Bianca will bring years of public service and experience to the state House.
We need public education champions at the Capitol, and Education Minnesota believes Bianca Virnig will work hard to fight for the support our students, educators and schools need.